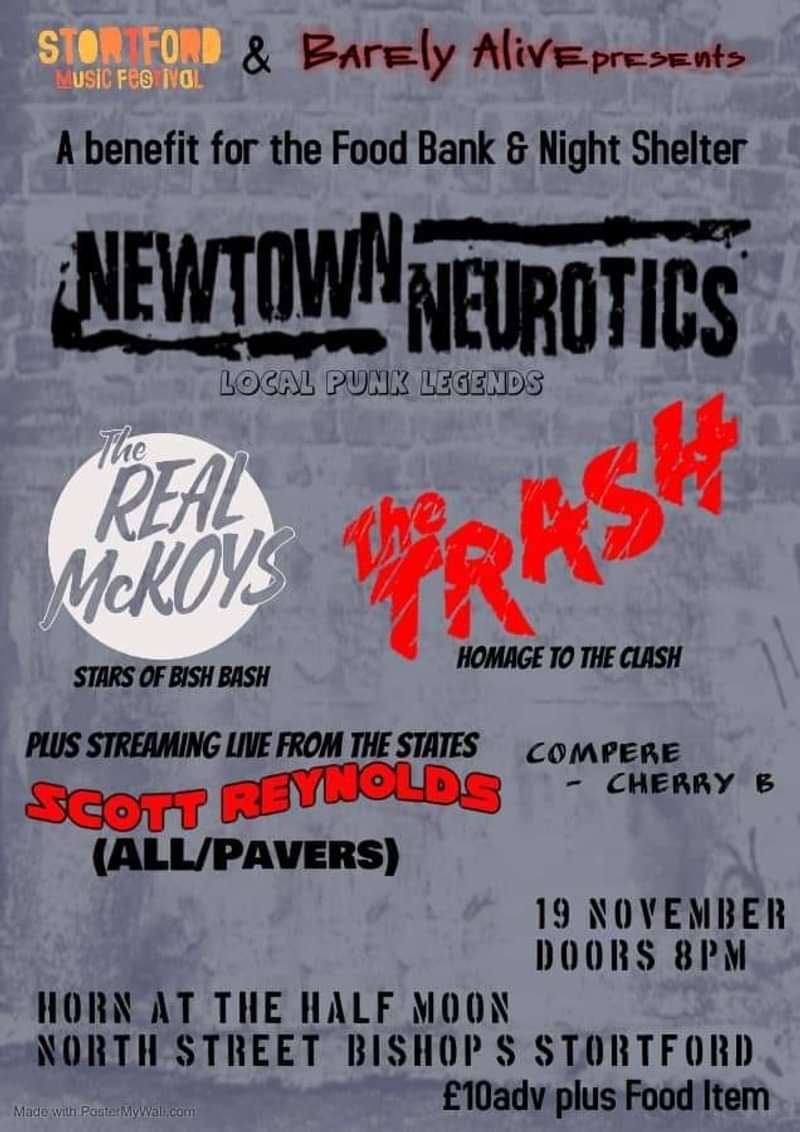 FOOD BANK & NIGHT SHELTER BENEFIT
Newtown Neurotics
Buy Tickets
Legendary Harlow punk's Newtown Neurotics headline a special night supporting the local Food Bank and Night Shelter.
Support comes from Hertfordshire's very own "gimmick queens of punk rock", The Real McKoys.
In addition to live music in the venue Scott Reynolds from ALL & Pavers will perform live from the US via a big screen.
The evening will be interspersed with the poetic observations of your compere Cherry B.
More acts to be announced soon.
In addition to the ticket price we ask that on the night you bring an item(or few) for the food bank(a list of required items will be posted here a few weeks prior to the event).
Please note this is limited presale before tickets go on sale from the venue.